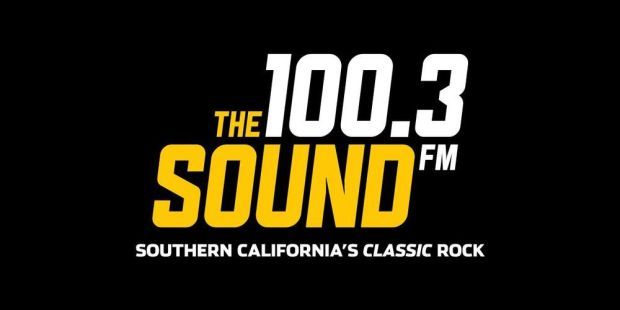 "One day my life would look like what I dreamed it should look like—not this."
9 min read
The Radio Station (Chapbook Version)
Thursday November 16, 2017, Ojai, CA 
Now Playing: Radio Silence, in the air 
My favorite LA radio station went off the air at 1pm today. 
At 9 pm I began writing this diary. 
There are four radio stations I listen to in my car: KUSC, the Los Angeles classical station (the one station I can get on my home system), Santa Barbara's 99.9 KTYD "quality rock," and LA's KLOS a harder-rock station which I only listen to when my favorite station, 100.3 "The Sound: Southern California's Classic Rock" is playing commercials. I would listen to "The Sound" exclusively but since I moved to Ojai from LA I only get spotty reception, so I had to adapt and fill in the gaps. One of the reasons I look forward to driving to Ventura every couple of weeks for groceries is that half-way there the reception clears up and the station comes in perfectly. 
Sometimes at home I listen to it through the dodgy reception as songs morph in and out through the static because I love the music that much. I can name any song within the first couple of notes. Good solid, excellent rock and roll. Tom Petty, Led Zeppelin, Pink Floyd, Blue Oyster Cult, Bad Company, Lynyrd Skynyrd, Steppenwolf, Rush, The Rolling Stones, CCR, Kansas, Styx, Eagles, Queen, Elton John, Aerosmith, Fleetwood Mac, Jethro Tull,—the bands that gave me hope through the hardest years of my life, the sounds that continue to remind me that everything is possible. 
Two days ago I happened to be in the car for about five minutes and through the static heard a DJ make an announcement that the station was going off the air for good—and soon. He didn't say why, although their recent broadcasts of NFL games on the weekends had made me suspect they were having financial trouble. Since hearing the sad news, I have been listening as often possible. 
Now Playing: Bruce Springsteen "Thunder Road" from the album: Born to Run on 100.3 "The Sound" for the last time 
Today was their last day on air. This morning at 10am all the DJs gathered to play one last song of their choosing. They each chose something that summed up their time at the station, or was a song they always wanted to play, or that gave them a sense of hope for the future, "Thunder Road" by Bruce Springsteen was the song that hit me hard. It started my tears and they never seemed to end. I sat in the window seat of the 9x19 ft. structure I now call home, gazing into the first warm hazy rainy day of the season and cried and cried. 
I hadn't realized that something inside me desperately needed space to grieve. 
The downsizing to move to this new "tiny-home" space three months ago was profound. It was harder than any move I remember. I thought I was a pretty expert mover after DC to Providence, Providence to Chicago, Chicago to Portland, Portland to LA and LA to Ojai, not to mention the moves to and from multiple locations in two of those cities. 
This move required much more mental and emotional attention. I had been living in a two bedroom cottage for five years, but the things I was keeping hadn't been accumulated exclusively in that time. A lot of the bulk were things I had been holding onto for much longer, those "I'll use them one day" things. But now I could only take what I could fit in this specific 9x19 ft. space. I couldn't afford to rent a storage unit, so I also took the small shed that had been in the back of my cottage. That could hold a few bins of memories, a couple of boxes of childhood things, the vacuum, tool box, and seasonal appliances like the fan and the space heater, plus three boxes of kitchen goods that didn't make sense to get rid of. I had decided to pare down to three bowls, four plates, one mug, two each of knives, spoons, forks. I wasn't going to have a sink, so I wanted to make doing dishes as minimal as possible. 
Now Playing: Creedence Clearwater Revival "Someday Never Comes" from the album: Mardi Gras on my ipod 
So the practical questions were solvable, but it was the items that required self-examination that made the move feel so huge. The reflection in the "What are you keeping this for?" mirror, became the most revealing when I went to deal with a set of flannel sheets I had bought on sale (of course) when I moved to Portland with my then boyfriend. They were king-size and so we never used them on our full size futon, but they were a great deal, with warm yet cheery thin stripes of purple, gold, maroon, blue, and green. I figured we'd use them one day. We never did. I took them with me when we broke up and I moved to the next place, then the next, then the next. I can count on one hand the times I'd actually slept in them, but the "one day" idea kept them around. 
One day I would have a king size bed? (which I never wanted) One day I'd fall in love with someone who had a king size bed? (never wanted that either) No— what "one day" meant was that one day I would be happy. One day my life would look like what I dreamed it should look like—not this. Those sheets were less about wanting the future and more about being dissatisfied with my present. 
I asked myself how long I've been toting those sheets from town to town, home to home in the hopes that one day my life would be different. It had been twenty years. For twenty yeas was I  subconsciously hating my life through the material guise of saving stuff for "someday?" As Creedence Clearwater Revival says, "Someday never comes." That's when I realized that the sheets and everything else I was keeping for "someday," had to go. 
So now I am here, with much less stuff. I sat crying listening to the last hours of 100.3 "The Sound" and grieving perhaps not just the station, not just the stuff, but the idea of "one day." 
I call this place my "tiny-home" because its' the easiest way to explain it to people. It's a 9x19 stand-alone room, which has a front and back door, windows and a skylight. It's elevated from the ground and the front door has three steps leading up to it and a little landing. It is just like the tiny houses that are all the rage, except the ceiling is flat and not as high so there's not room for a loft like most of them have. Plus I rent it, and so I can't claim the total self-sufficiency that comes with owning an actual tiny house and living off-grid. 
It has electricity, which is a major plus. It was listed as a "studio" but there's no toilet or shower, which most studio apartments do have. Most tiny houses have a kitchen sink and stove, I don't. There is a main house nearby where I can use those things, but I prefer to be as self-sufficient as possible, so I have been constructing alternatives to those amenities myself. 
I borrowed a small fridge and a two-burner hotplate. I rigged up two five-gallon containers with a hand pump to dispense drinking water. And of course, the essential old-school-turned-new-school fixture—a sawdust toilet, which is basically a series of buckets and a side basket of pine shavings used to cover the deposited goods. I'm working on a system for doing dishes. The little girl in me who imagined cars with independently moving wheels and tried to make her own chewing gum loves this stuff. 
I feel like time is slipping through my fingers. Waiting for my first album to come out is excruciating. I want so much to share the songs and sound I have created, and to have people hear this labor of love, that sounds cliché—It's not labor, it's just love. It is the best thing I have ever done with my time, energy, mind or body. 
It looked like the final stage of the album process was about to be completed. But it took a serious dive. Things got complicated, people got stuck, more money is going to have to be spent, the timeline got tanked and now no release date is in sight. I had planned to be mailing it this week to the people who donated to the small crowdfunding campaigns over the last two years but instead I am fighting with engineers and praying that the fourth mastering engineer can hear what I hear. Someone has to unlock the sound I feel in my bones. It's odd to me how some of the people we sent it to can't hear the sound at all. I have a feeling this one can. She sent me two sample tracks yesterday but I haven't had the courage to listen to them yet. With the last three mastering engineers I ran to the speakers to hear the latest as soon as I can. Now I am tired, weary, and afraid. 
Now Playing: The Beatles "The End" from the album: Abbey Road on the car radio 
I managed to schedule my day so I was in the car and got reception when the "The Sound" finally went off the air. They closed with side 2 of the Beatles' Abbey Road on vinyl. I wept uncontrollably driving the 101 freeway as I sang along with one of the most original records in all of rock and roll. 
I got off the freeway drove down Main street, so I could grab the 33 towards home. The tears streamed down my contorted face. I think one pedestrian crossing Main street was genuinely concerned as she spied me through the windshield. Out of the corner of my eye I could see her slow down, her eyes fixed in my direction, maybe wondering if she should do something to help while her friends pulled her along toward whatever activity they had planned for the moment. 
I pulled over into an alley. 
The last DJ counted down from 10 to 1 and The Sound was gone. 
Death seems to be in the air. As I was driving I got a text from someone I no longer speak to (by choice) that someone I grew up with died. That was the second text like that I've gotten this month. A different person I no longer speak to (by choice) popped up to tell me the news that a distant but dear college friend died last month as well. I had a huge cry in my car about that too. And I burst into tears in my car a few weeks earlier when I turned on the radio and heard that Tom Petty was also lost. 
Now Playing: Tom Petty "Refugee" from the album: Damn the Torpedoes in my memory of the cassette in my teenage car 
It feels so odd that neither of them will ever hear the record, my college friend and Tom Petty. She supported my foray into music by connecting me with someone who knows the ins and outs of folk festivals. Tom Petty is one of the main reasons I make music, and even remain alive. He seems so essential to my existence, I don't really know how to let him go. I could not have made it through being 17 (and through some days of the past couple of years) without his music. I survived adolescence in part due to the daily sanctuary of the used car my sisters and I shared and the drive through the park to school with Damn the Torpedoes. 
That album let me know that what seemed like an endless period of torment would one day somehow actually end. Hiding the treasures of my heart from those who would destroy them, questioning if I were truly invisible, or merely a creature to be punished, feeling like I was starving, vagrant, unwanted, outcast, and alone—he let me know that this did not have to continue forever. "You don't have to live like a refugee." Those were his words. They became my prayer. 
I harbor no illusions that Tom Petty was going to become a fan of mine, but I did want to somehow get my album to him as a way of saying "Thank you." I want so much to be able to thank him and so many others. For the rest of my life, every song I sing will be trying to do that. 
All this death fits with the air outside the big window here. It feels so very autumnal—leaves falling down to the (now wet) ground and the crisp clean air, cleared of the summer thickness. It is heavy with the scent of death but light with the impetus to move forward soon, but not yet. It's the kind of feeling you only get at the end of October and the start of November. 
© 2017 Licity Collins all rights reserved. Please ask permission to reprint.