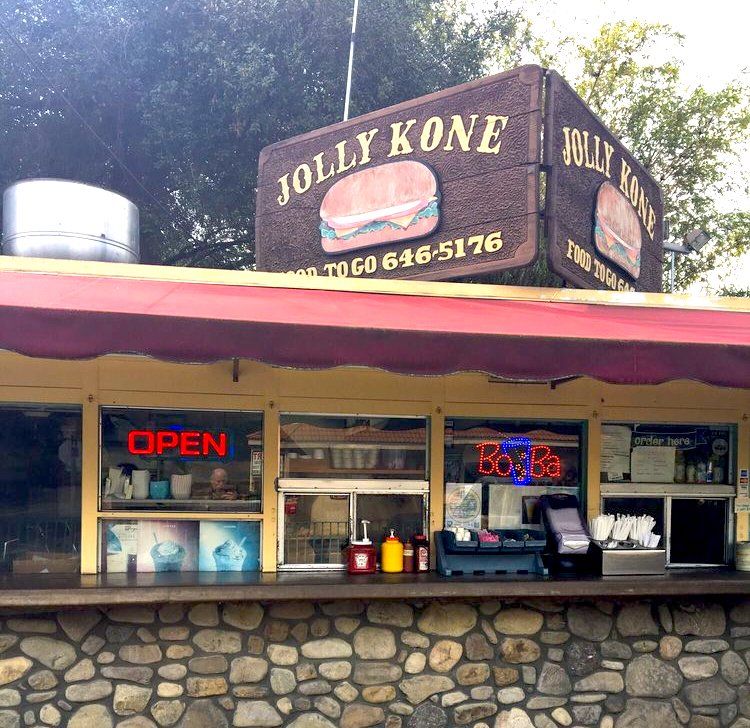 "If all we have is cheese and pickle, let's start there."
11 min read
The Shallow Common Ground
October 4, 2020 1:42 pm 
Now Playing: Parliament Funkadelic "One Nation Under a Groove" from the album One Nation Under a Groove it popped into my head when I was thinking about the word "constriction." I was thinking that I am ready to expand beyond the constrictions of the past few years of my life. Their lyric goes, "Here's our chance to dance our way, out of our constrictions." I've always loved that. I love when multi-syllabic unexpected words end up in songs. 
            "Can you put only cheese and pickle on it, though?" The man behind me in line at the take-out hamburger place in my neighborhood asked the clerk. 
My ears perked up. I have recently fallen in love with the flavors of cheese and pickle together. I ate two cheese and pickle sandwiches last week. 
I had decided against talking to this particular man only a minute earlier. For no particular reason that I could identify. Just a strange feeling inside. I felt, cautious. We looked at each other. I wanted to say hello. But I didn't. We didn't. 
The man was tall, lanky, with a bandana serving as a pandemic face mask wrapped around his yellowing face and hair. He was yellowing, weathered, prematurely aging like a thing that had been left out in the sun too long and had faded to blank, and then started a second stage of taking on the color of toast. His beard, thick, wiry, like combed straw stiffly cascaded out of the denim blue bandana. No, not cascaded, I don't think something can actually "stiffly cascade." I guess "jutted" would be the better word. It jutted out from under the bandana which seemed to cuddle the jutting beard close to the man's face, in kind of a hug. His beard impressed me. It was one of those bird's nest beards that usually grosses me out thinking of the range of substances from food to bodily fluids that get trapped in there. But for some reason, I felt a kindness in me about his beard. I liked it. 
But still even with all the affection I had amassed for this stranger's beard I had elected not to speak to him. 
A minute before, the man who was in line in front of me at the take-out hamburger place had taken the risk and had spoken to me. Nervously, quietly, keeping his head down as his eyes made very brief contact with mine, he said, "I feel like I am in Palm Springs." 
I just looked at him. I didn't know what he was referring to. What was like Palm Springs? Certainly not this 1950s style Happy Day's everyman's corner hamburger stand. I was confused. His nervous delivery made me more confused. He seemed unsure about talking to me. It was awkward. I didn't know him, who he was, what he stood for. I did not know if I could trust him. He did not know if he had mis-stepped by asking me to trust him. 
I feel afraid of everyone. 
That's not my nature. My father says, in a way which I can never figure out if it is a criticism or compliment, "You have a way with strangers." What is my nature is to make a friend out of nearly every person I see. If we are standing in line at the grocery store or the neighborhood take-out burger place, aka the Jolly Kone, then as far as I am concerned we've just had a shared experience and that gives us common ground to relate for the rest of our lives. So I usually say hello, make a joke, give a compliment, or point out the SUV sitting just outside the Jolly Kone which seems to have the word "Satan" encoded into the license plate. Anything to make connection, anything to make a communal experience out of whatever thoughts are running through my mind at the moment. 
That's all the Palm Springs guy was doing with me. But I stood, silent, confused, I wanted us both to be invisible. I am afraid. Why is he talking to me? Isn't he my enemy? 
The world feels scarier to me than it ever has, and I grew up in Washington, DC when it was the murder capitol of the world. My house was only a few blocks from where plenty of those murders took place. I don't think of myself as someone who has a paralyzing list of fears. I have a short list: puppets, mannequins, praying manti, destitution, homelessness, failing publicly, being thought of as unintelligent, and I am afraid of heights—not when I am by myself, only when another person is standing next to me. I'm not afraid of the height, I'm afraid the person might push me off it. 
We all have issues with trust, that's not what's at play here. I've conquered those to the point of drastically over trusting most people far too soon. Or maybe that's not conquering it. Maybe that's just a twisted form of overcompensation for a deeply seeded vacuum of trust which was lodged inside of me I suspect even before I was born. I was, after all, in the womb when my news-obsessed mother watched and read and listened to every minute of President Nixon's betrayal of the democratic process, and people, and unleashed a devastating secret war on innocent civilians halfway around the globe. I was born suspicious. But that's not what I'm talking about, not really. I'm not talking about the familiar psychotherapist couch subject of trust which we all need to seriously work on, seriously. Right now I am talking about fear. I felt genuine fear when this man spoke to me. I just wanted the situation to not be happening. 
I am afraid of strangers. I am afraid of my neighbors. I am sometimes, lately, afraid of my friends. I suspect their behavior. I wonder where they have been and if their choices during this pandemic have put others at risk. I look for symbols of people's political parties and values to try to ascertain out if I am safe in their presence. What are they wearing? What do they drive? How do they dress? How are they looking at me? Sometimes the symbols are clear, or are they? Confederate flags outside homes and flapping wildly on trucks seem to have lately been replaced with American flags, bearing the same meaning, right? Now the flag of our country serves as a banner of "Beware, I might hate, hurt, or want to remove you, from what should be my country." The person in charge of our country, used his access to international television, to issue a command to named organized violent groups as if he were their top general—and, more important than what I heard—is the fact that this was the way they heard his words too. "Yes sir" they replied, "Standing by," (ostensibly for his next command). 
Fear is in the air. It's more than in the air. Fear is now the way we are being governed. That's what happens when you live under what I, as a history nerd, can only identify an increasingly totalitarian "regime." That is the name for a system of leadership of a country that systematically detests, decommissions, and deconstructs the people and policies that seek to uphold the needs of the citizens, while simultaneously systematically crafting and installing individuals and policies that prioritize themselves and a small group who benefit financially. No one would call that a representative government. It chills me to the bone to wake up in this every day. 
To be honest, it wasn't a thought I had spent too much time on until I wandered down one of my many history nerd paths and started to understand the techniques and tactics of dictators. After a learning the foundational tools it takes to install and maintain a dictatorship, it seems, according to some basic facts, that we're bang on course. 
It's made me stop talking to strangers. 
I noticed the Palm Springs guy was wearing a nametag from the local hardware store, which is just across the street from the Jolly Kone. I love that hardware store. The guys who work there are all so kind to me when I come in with strange questions about how to keep mice out of my car engine or repair my purse by using plumbing fixtures. This might have been one of those guys. People are hard to recognize with face masks on, but seeing the nametag shifted my fear. He may be someone I had trusted already, just in a different context. It was only here, where there was no context to deem someone safe, that I found my defenses going up. 
           "I've never been to Palm Springs." I finally said to the hardware store man after that entire line of mental processing completed itself and my brain concluded and informed me, You should say something back and show him you are nice. 
           "The weather is like this all the time there. Hot and muggy." His he lifted his head and maintained eye contact showing a sense of relief. 
           "And we also have the smoke now too." I referred to the haze from the current round of California wildfires that was hanging low in the air of our small town, making it seem like the sun was setting all day long. 
           "Right, is that what that is?" He asked. 
           "Yeah." I said. 
           "I like Palm Springs." The man loosened up, now seeing I was friendly. "There's nothing to do there so when me and my family were living there we learned how to play water volleyball. We got pretty good at it too. There's nothing else you can do when the weather is like this." 
           Our small town was in day three of yet another heat wave. This one peaked at 105 degrees. The last one peaked at 116 in this neighborhood, and 120 in the hills. "Yeah, that's true." I said. 
           "Can I take your order?" A voice interrupted us from the take-out window encased in an extended plastic and Plexiglas bubble. The voice signaled it was time for me to place my order and for the man to take his seat at one of the concrete picnic tables and wait for his name to be called. We both did what was expected of us. 
I told the clerk through the plastic bubble that I was picking up my to-go order—double cheeseburger, onion rings. 
No, I am not a vegetarian. Yes, I have been in the past. Yes, I know that factory farming of cows is one of the largest threats to the ozone layer and a massive source of global warming. Nope, I can't seem to stop eating them. 
I compost my own waste and use less than 5 gallons of water a week. Carbon offset? Maybe not, but you can criticize me for eating burgers next time you use a gallon of perfectly drinkable water, which many people in the world are desperate for, as a convenient way of disposing of your poop, which I suspect you do every single day, maybe twice a day. I know lifestyles are not a competition. I just needed to address those questions I suspect you just had, and shame you a little. Shame offset? 
On with the story. 
Waiting in a line is kind of like being in a relay race. I always want to pass the baton. The hardware store guy was nice enough to talk to me and now it seems my duty to talk to the person next in line, and I hope that he will understand the unspoken rule and pass a kind word along to the person behind him in line. Gosh, I still have some kind of hope for humanity, I suppose. But I had decided against it. The stiffly cascading jutting beard left me uncertain—Which side is this guy on? Is he going to get into a big truck with an American flag painted on it after he orders his food? 
I just don't know who anyone is anymore. 
           But then he spoke his magical words. "Can you put only cheese and pickle on it, though?" 
           I turned. Without any long mental processing, I spoke. I spoke to him like someone I had instantly fallen in love with. "Oh, that sounds so good!" My entire demeanor softened. Now I wanted to have lunch with him. 
One of the detective characters on a British period television show I watch, eats cheese and pickle sandwiches every Wednesday when his wife packs them in his lunch. I think of it as a British thing, although I suspect England does not corner the market on it, and likely has co-opted it from one of the many places it colonized in its world domination, global empire phase thing. Eating cheese and pickle sandwiches is one of the many ways I pretend that I do not live in this country or in this time or in this particular horrific circumstance. Plus I am a quarter English so it makes me feel connected to a culture I know nothing about, but know that I am. It makes me feel more legitimately me. 
           "It's so refreshing in the summer." The bearded masked man added. 
Refreshing isn't a word I would ever assign to a hamburger, or to cheese. Maybe to a pickle though. I don't think I replied. I had thoughts about the detective character, my heritage, world domination, the sandwiches I ate last week… none of which this guy probably cared about, and by this time I was lingering. My food had been served up and I had paid for it and what was expected of me at that point was a cheery goodbye and to move on in a timely manner. And so I complied with convention (not a first, it happens). "Have a great lunch!" I said and walked with a skip in my step toward my used Prius (also, helping the environment, and no, I'm not defensive about eating hamburgers at all). 
"I love guys like that!" I heard my self laugh and say out loud as I walked with my to-go order to my car. It's true. I love a regular guy who has adorable regular guy quirks like finding a cheese and pickle dressed burger "refreshing." I wanted to know more about him, I wanted to spend time with him, I wanted to see what else he thought, knew, believed, and liked. I laughed, because I often get into impractical relationships that never work out, and this shallow common ground echoed of a first step in that direction. 
I used to work in a CD store in downtown Chicago. It was on the cutting edge of its time. It was a trend setter in a hands-on customer experience. Customers could open any CD and sit down at a counter and hear everything and anything they wanted before they made a purchase. It was cool, and it made for a lot of customers spending a lot of time in the store and making a lot of small talk while changing from one CD to another of their small gathered stacks of discs waiting eagerly next to the players on the stylish dark wood "listening bars." 
"We both like the same kind of pizza. Ham and Pineapple. And we are both Aquariuses," one customer declared over the counter to me. He was describing the woman he had recently started dating and had decided was most likely his perfect mate. She was at least the most perfectly matched woman he'd dated so far. I'm pretty attuned to astrology, but I admit I found the pizza thing pretty shallow (typical for an Aquarius, though). I made a note of it, one of those I'm glad I'm so much deeper than this guy kind of mental notes, so that I would never from that point on think that a shared like of pizza toppings or any kind of food would be grounds on which to believe a relationship was headed for success. My standards would simply be higher. 
But, as I found myself oddly attracted to the cheese and pickle guy, I saw the beauty in this simple connection. It was this shallow common ground that allowed me to stop wondering if he was someone I should fear. Instead I smiled at him through my pandemic mask. It made me want to get to know him. It made me drop my guard. 
It made me see myself in him. 
Our country is in dire shape right now. If a person like me who makes a friend out of nearly every stranger I meet, has noticed that fear is the first feeling I have now when I encounter someone new, we've got serious problems. If I am afraid, then I can see clearly in the actions of so many people with whom I share these nation-borders, that they are terrified. People are so afraid of each other right now. And it is killing us, quite literally, from the inside out. To be afraid of my neighbors is to diminish my life force. The level of stress that suspicion causes us will surely shorten our lifespans—and that's actually the least of the damage it will do. 
We have to find our way back to a path of connection, away from all this fear that causes us so much separation and so much pain. We have to find some small, tender first step that can bring us into even a minor conversation where we might find a glint of a reflection of ourselves in each other. 
If all we have is cheese and pickle, then let's start there.
@2020 Licity Collins All Rights Reserved. Please ask permission before reprinting or posting.