"You think you really loved me?" 
2 min read
The Reply (Live Version)
Flashback June 2, 2013
Now Playing: Fleetwood Mac "Everywhere" from the album Tango in the Night, on the turntable
Then today, I received this one line email from him: 
"You think you really loved me?" 
I do not know what to say. He asks a good question. I do not know how to understand if I have loved someone. Back when he and I were friends, close, meaningful friends, he had a key to my apartment, to all of my apartments. He was the person I trusted with my real feelings. He became the person I thought of kissing night and day. I wanted to feel him. Is that love? I don't know. The phrase that occurs to me is: back then I was so desperate for safety. 
He must think that I did not love him all those years ago. Otherwise why would he ask this question? I understand. My love was greedy then. Desperate. Terrified. Generous out of a need for reciprocity. I had just been left by my partner and I lost most of our mutual friends in the process. My mother was at a peak of meanness, and I felt I had nowhere to go, be, or get love. He and I had dinners, spent time, I confided in him—he protected me. He remained loyal when everyone else chose my ex and her cute new lover. He loved me. I don't know what he felt in his heart, but his outward gestures were the best love I had then.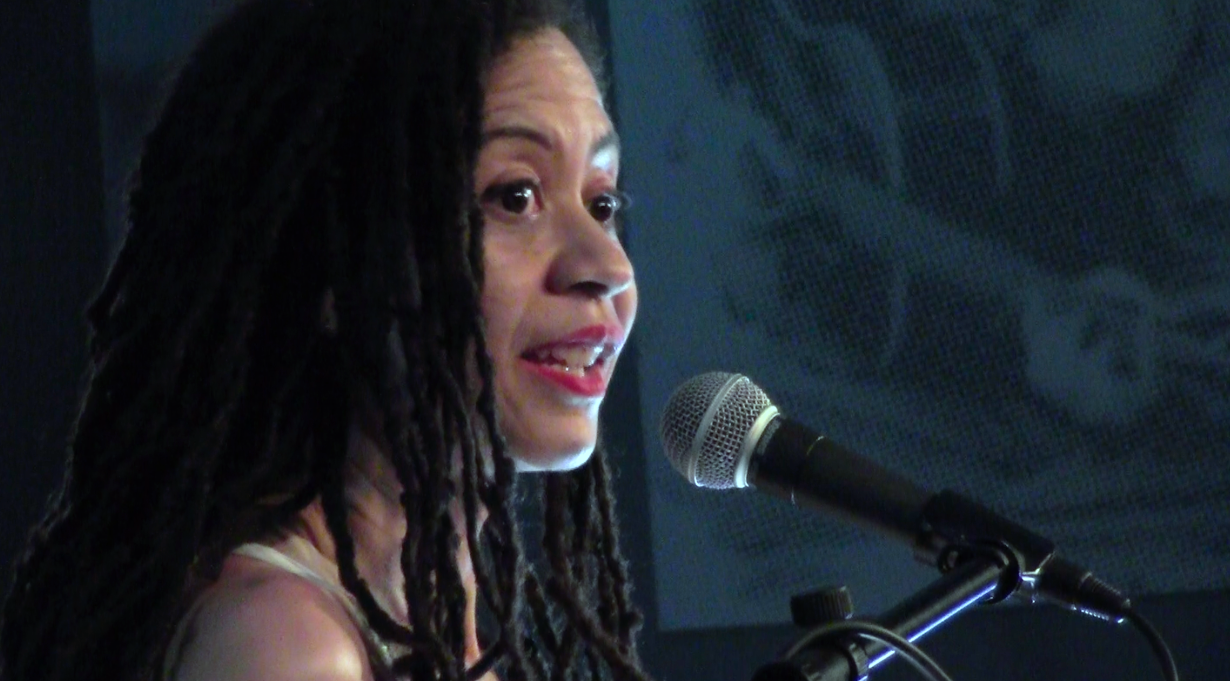 I have decided that I will answer his one line question with a one word answer. "Yes." 
Of course I loved him then, even if my love was desperate and needy. I loved him deeply. I knew I was in love with him when I gave him the key to my first apartment. He thought that was strange. I knew then, I wanted him to be on the inside. 
So, I will reply "Yes." That is the truth. There is no need for further explanation for something so elemental as a question of love. The answer is either yes or no. We can talk about what my love looked and felt like for him, if he needs to, but what I hope is that he does not want to look towards the past. I hope he asks me if I can love him now, today. That answer will also be, "Yes."
This piece was performed at the Underground Exchange, Jan 12, 2019 and is included on the LOVE COURAGE YES album.
© 2019 Licity Collins all rights reserved. Please ask permission to reprint. 
Video still by Steve Newkirk