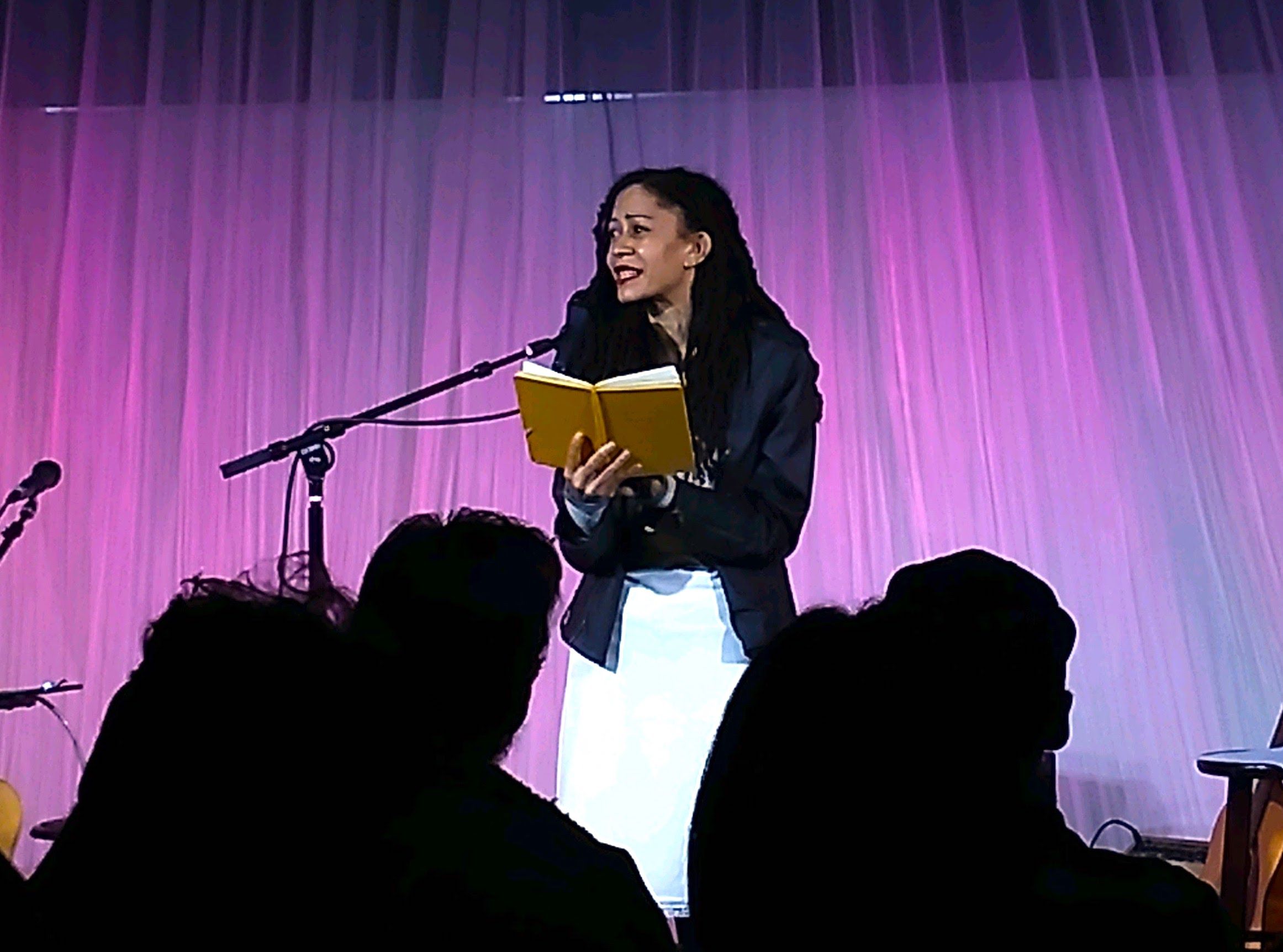 "We never talked about it again."
11 minute read
The Kissing
Wednesday January 7, 2020
Now Playing: James Taylor "Her Town Too" from the album Dad Loves His Work, on my ipod 
"If there was only one part of sex you could do for the rest of your life, what would it be?" I innocently asked my friend Peter, forgetting the devious and brilliant character to whom I had posed this wit-enticing question. 
Peter hesitated, only for a split second, only for effect, and then he got that sly, mischievous look in his eye, the look he got when he knew he was about to design a moment of humor perfection that would last forever in the annals of joke history. 
"Orgasm." Peter smiled back at me, knowing he'd nailed it. 
Peter was the funniest person I knew. He taught me how to be funny. I was already pretty funny, but hanging around Peter taught me to sharpen my timing. He taught me to trust something inside of me that wasn't planning or filtering, or questioning, or strategizing—I learned to trust the part of me that just felt it—and go for it. 
There are a few truly magical moments in life. Moments designed for a good punch line are one of these. They arrive unexpectedly like a ball thrown from a skilled and savvy baseball pitcher whose hand slips and accidentally tosses you a slow, high, lobbed pitch. It floats high in the air, then deliciously makes its way down, down, down to you transforming into a birthday cake glowing with your lucky number of candles, delivered on a silver platter. You both wait, the pitcher embarrassed, you in excited slow-motion anticipation knowing you're going to smash that ball out of the park, and leave cake all over his face. 
Peter taught me to beat him to the smash. 
In his presence, I grew quicker, slyer, and let my dirty side dance. In short order, I was smacking the ball right out of Peter's hands, with his smiling face delighting in every laugh. Those moments made me proud. That's when I truly earned the label of "funny"—when I could beat Peter to the punch line, and make him laugh. 
At the time I posed that particular philosophical pitch to Peter, my answer to the question "If there was only one part of sex you could do for the rest of your life, what would it be?" was one single word too. It had been my answer since I was a teenager. I think it is still my answer now. 
Kissing. 
Peter kissed me once. 
Actually Peter kissed me twice. But the first time was the special one. It was the wrong thing to do, of course, by all the agreed upon rules. Kissing is so often the wrong thing. Kissing is the line that determines infidelity. You can document months of text messages between you and another person and still claim "nothing happened." Once you kiss—something has definitely happened. Kissing is the criminal act. 
Peter had a long-term girlfriend and did not have her permission to kiss other women, which he did, often. We are supposed to say this is wrong. This is one of the rules humans set up, enforce relentlessly, and rarely reevaluate. Partner means property. Sex is property to be marked, guarded, and possessed. We tag it like a suitcase. 
Just to make intimacy even less special, we grade it—is it good? is it bad? We quantify it. How many cars do you have in your driveway?  How may times a week do you have sex? You rarely hear someone say, "Is sex with your partner a meaningful exchange which enhances your connection?" Nope. It's all about numbers, always with humans. And numbers kill everything. Once you are counting how frequently you have sex, learn to count backwards—because you're pretty much headed towards zero. 
A few years after he arrived, Peter fell in love with one of the women he kissed. Love always makes kissing better, so I hope that there was love between them. I truly hope so because when the shit hit the fan, they had to choose each other, if for no other reason, to justify the kissing. Then there's this—I'm not sure if they fell in love before or after they got pregnant— you can see, choices had to be made. But anyway, when we all found out about this particular woman he had kissed (and clearly, more) it exposed Peter and all of his criminal kissing. 
Everything came out. I and three other women in our circle of friends all had to fess up that Peter had kissed us too. I apologized—to everyone. I was friends with his girlfriend. I felt bad for her. We all did. It was embarrassing to her. It was embarrassing and so many other things. It is embarrassing when your property strays. It makes you feel crazy. 
It reminds me of a neighbor who got furious to find her cat sitting in my window. The cat liked to visit us, but my neighbor accused us of stealing it. "What is my cat doing in your house?!?!" she wailed at my then boyfriend. 
Before the shit hit the fan, there was a period where all of us who had been kissed by Peter realized we were not isolated kisses. "Yeah, he kissed me too," our confessions to each other went. It didn't feel like we were a collection of women though. It didn't feel like we were becoming Peter's property. Out of the several women I spoke with, not one of us expressed regret. All of us, all of the women Peter had kissed—we each smiled about it. I remember it. We each had a particular smile, unique to us, unique to the feelings Peter had opened in us. 
Peter's kiss was one of the kindest things anyone had done for me. 
It was in the stairwell underneath the stage at the children's theatre. I was designing the set for Our Town, yes, a play which has no set. I had been hired, actually paid, to paint the floor beige and buy the perfect old and worn yet stable wooden ladder and position this singular object in the center of the beige painted stage. I spent two weeks doing that. I think Peter was directing the play, now that I think back on it. And at some point, he and I crossed paths in the stairs under the stage by the orchestra pit. 
And there, in a place that was just meant for passing, Peter stopped me. He took my face into his round small hands. I stopped trying to speak. He pulled me into him like a big brother, favorite math teacher, and prince charming combined into one short, doughy, alcoholic, funny joke-mate. And then right then, unprompted, in the middle of just another day, he kissed me on the lips. 
I don't remember exactly how his lips felt on mine. I vaguely remember his soft pudgy hands caressing my face. What I remember is how my shoulders sank in relaxation, how I breathed, how I felt a sense of safety I didn't feel anywhere in my world, and the look in Peter's eyes. 
Peter and I had a secret now—Our secret was not that we had kissed. Our secret was not that he had committed an act of infidelity. Our secret was not the inappropriateness of this location or time. Our secret—was that I was incredibly alone. I hadn't said so. Peter just knew. He noticed. All along, through all the jokes we smashed out of the park in front of each other, Peter saw the thing in me that no one had the courage to say, let alone step right up to and walk inside of. Peter stood with me inside my loneliness. It didn't scare him. It made him want to love me. 
Peter's kiss. We never talked about it again. 
Our secret. My secret. Peter kept it. 
One dark winter evening, in the midst of the chaos of his criminal kisses being exposed, his relationship breaking up, and our friendship circle disintegrating, Peter stood on the doorstep of a little apartment I had in a one-story brick u-shaped complex. He had a brown paper grocery bag full of random items I had given his new pregnant girlfriend.  I had abandoned my things and her soon after a wild phone call where I sat  cringed on the other end of a landline hearing her screaming voice, violently, desperately insisting, "It's love! It's love!" 
The air was crisp, not quite cold and Peter had on his heavy tan canvas coat, but no hat. The night was dark behind him. The light from my front door lamp created a pocket of glow around his round shape. Peter knew I could not let him in, not to my house. But he knew, I hope he knew, that I would never deny his existence on my lips. He held my secret there. And as he looked into my eyes, I saw why he held my secret, why he had seen it in the first place. I can't believe I never knew it. But standing on my doorstep, with a crumpled bag of goodbye stuff, departing for his not-quite-chosen new life, I could see that Peter was alone too. 
Right then, right when he needed it more than ever— I wish I had kissed him.
© 2020 Licity Collins all rights reserved. Please ask permission to reprint.